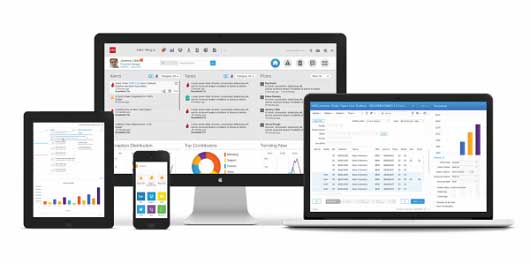 Meet escalating customer demands with Infor CloudSuite™ Industrial, a fully integrated, industry-specific solution suite deployed in the cloud. From managing complex value chains and fast-paced product launches to shortening cycle times and easily managing product configurations, you get advanced functionality that's backed by decades of practical application and relied upon by over 5,500 customers worldwide.
You also get all the benefits that Infor's secure cloud environment has to offer, including accelerated deployment, lower total cost of ownership, simplified upgrades, and a platform for sustainable growth.
Powerful, Flexible
No matter your business model, CloudSuite Industrial is highly flexible, able to adapt to your needs, never forcing you into a rigid set of procedures.
Scalable
CloudSuite Industrial is ideally suited for the growing manufacturer with changing needs. Unmatched scalability allows you to add branches or locations, all without downtime.
Built-in Expertise
CloudSuite Industrial is packed with deep functionality that comes from teams that intimately know and understand your industry workflows and strategic best practices.
Video
An overview of the features and functionality of Infor CloudSuite Industrial (SyteLine.)
Watch Video
Free Consultation & Demo
Connect with our ERP expert who will understand your ERP requirements or the challenges you face with your current implementation and provide you with the best strategy forward. Understand our solutions better with live demos.