Oracle Solutions, Consulting and Services
Manufacturing Firms
Information technology is revolutionizing the way manufacturing firms operate but are manufacturers taking full advantage of the advancements available to them?
A recent report found that manufacturing firms throughout the country could boost their overall value by 20% by 2025. However, they must evolve to meet changing customer demands – producing a wider range of product models with different price points, features, and marketing approaches. After all, products nowadays have shorter life cycles than ever before.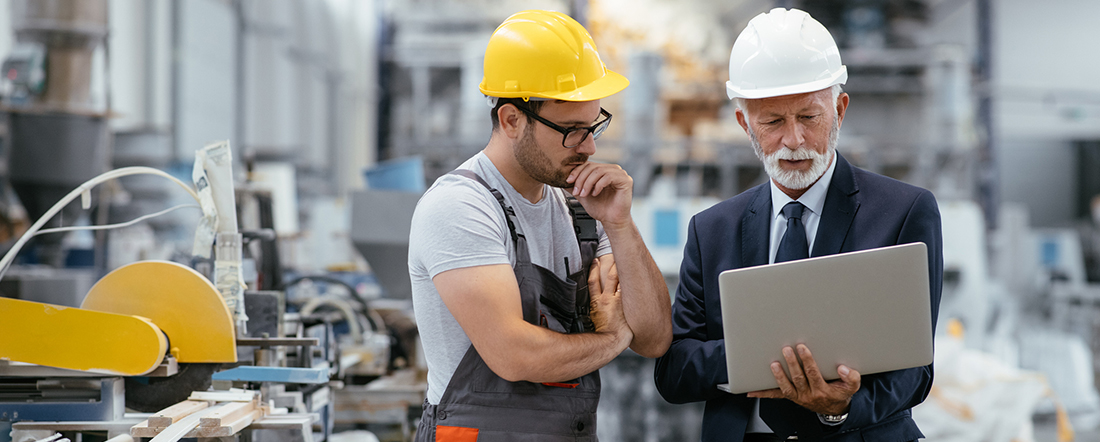 SoftArt Solutions: Oracle Services & Solutions For US-Based Manufacturing Firms
Today, there are more challenges facing manufacturing firms, but there are also more technologies available to alleviate those challenges – from globalization of supply chains to environmental regulation and everything in between, the right solutions can make a world of difference in every aspect of the product life cycle.
Oracle solutions are the manufacturing systems of the future – giving you access to the latest technologies available to help you streamline every aspect of the product life cycle. Let's talk about bringing your manufacturing firm into the future now.
Oracle solutions allow modern manufacturing firms to easily take advantage of tight supply chain integration, AI, the internet of things, and machine learning to simplify shop floor execution, optimize real-time decisions, and gain more control over quality and cost. Oracle's manufacturing cloud provides manufacturing and supply chain materials management with embedded analytics – without expensive hardware that needs to be managed and maintained on a regular basis.
How do Oracle Solutions help US manufacturing firms?
As customer demands increase and margins for products decline, it's all about achieving more with fewer resources…
Oracle's manufacturing cloud combines desktop, mobile, tablet, scanning, and social technologies to help manufacturing firms achieve more with fewer resources. You can handle everything in one place:
Access intuitive, web-based tools to visually define the production process, including working calendars, work center resources, work areas, and more.
Leverage a social network to collaborate with colleagues in real-time – updating them on progress and/or work definitions.
Monitor production status and take action, such as generating parts lists or changing resources, within a couple of clicks.
Automate the end-to-end contract manufacturing process for make-to-stock and make-to-order scenarios.
Track production progress and capture costs that are occurring at a contract manufacturing site to maintain visibility.
Manage material/resource costs as the system creates a reserved work order according to configurations to ensure on-time, within budget order fulfillment.
Oracle's manufacturing cloud has a robust cost management solution that allows you to create flexible work orders based on various costing methods, including standard, actual, LIFO, FIFO, and even multiple simultaneous costs. Plus, you're able to stay compliant with the ability to capture electronic signatures at critical points, send and retrieve secure electronic records, and overall, feel safe knowing you're using the most secure solution.
What do you need to start taking advantage of this powerful manufacturing cloud?
Oracle's manufacturing cloud combines tight supply chain integration with AI, internet of things, and machine learning – making it a more complex, advanced solution for modern manufacturing firms looking to better compete in the marketplace. But how do you start taking advantage of this powerful manufacturing cloud? The first step is hiring an IT company that knows how to support such a complex, advanced solution.
SoftArt goes beyond simply providing support; we also offer the consulting, security, and migration assistance manufacturing firms need to take advantage of the manufacturing systems of the future:
Oracle Support: Oracle applications and technology stacks require senior engineers who have extensive experience. We're able to analyze and resolve tickets quickly because we know the systems inside and out.
Oracle Migrations: We have helped many manufacturing firms migrate, which allows us to deliver an established migration experience wherein we get you up and running quickly so you can start realizing the benefits faster.
Oracle Consulting: You have clear goals, challenges, and operational dynamics that need to be considered when moving to a new system. We take these into account and consult with you to find the right fit.
Oracle Security: Oracle applications and technology stacks, similar to any other technology, need a multi-layered approach to security – evaluating risks, implementing measures, and overall, detecting and reporting on database activities.
SoftArt Solutions provides the support, consulting, migrations, and security services you need to start taking advantage of the manufacturing system of the future. Oracle is the right choice – but you need the right partner to help you get there.