SoftArt Solutions
Meet Your Next Oracle Solutions Partner
When you need Oracle expertise, SoftArt Solutions is an Oracle Solutions Partner that has you covered. Whether you need assistance with new implementations, consultants who can get your system up to date and help you with growth and scalability, solutions to Oracle ERP cloud migration and other one-time engagements, or security and compliance wizards, we can help.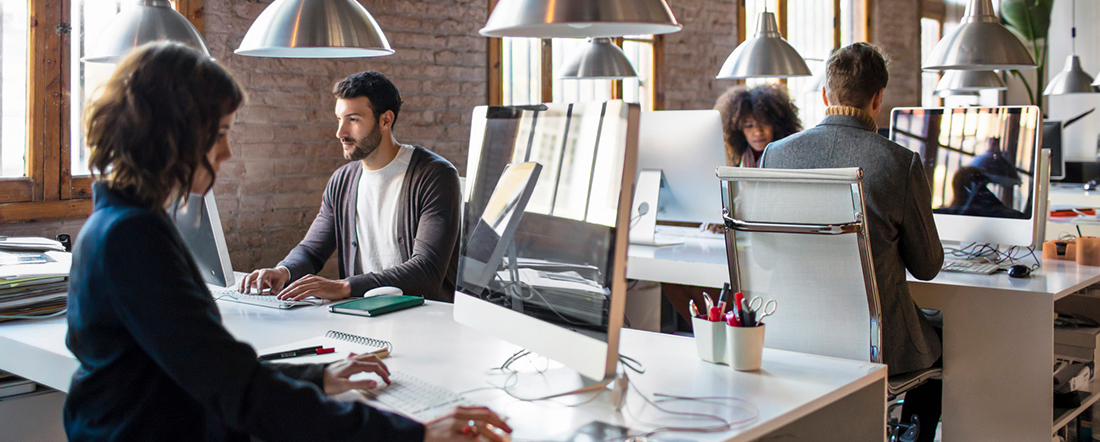 Oracle Implementations Partner
SoftArt Solutions provides the support you need for Oracle Implementations. We have implemented Oracle at large and small companies with bare metal restarts and databases with years of transactions to migrate to the new system.
An Oracle implementation is a risky process for the uninitiated. We suggest you leave it to the experts to ensure that your implementation goes smoothly and that you have the resources you need to iron out the kinks. SoftArt Solutions provides experienced developers and project managers to keep your implementation on track.
SoftArt Is Your Total Oracle Solutions Team
Oracle E-Business Suite
Oracle Clinical
Oracle GRC
Oracle Fusion Middleware
Oracle Database
Let SoftArt Solutions manage the process and help you evaluate your current environment for maximum performance.
If you have an internal team that's stretched thin doing double duty to manage your Oracle environment, you've probably experienced one of the following situations:
Disruption and Downtime
Unpatched system prone to bugs
Out-of-date environment
Growth and scalability problems
Our team of Oracle consulting specialists has helped dozens of organizations optimize their Oracle environments for over 15 years. We have developed a foundation of knowledge know-how to develop your Oracle system to deliver:
Development and Growth
Patch Management
Proactive Maintenance
Organizational Continuity
Dependable Support
Oracle Solutions Partner
SoftArt Solutions' Oracle integration developers have experience across Oracle's integration platform. We understand Oracle's Integration Cloud Service (OIC) native SaaS Adaptor and can integrate it with your Oracle E-Business Suite, and we are also experienced in integrating Oracle with non-Oracle cloud or on-premise solutions.
Whether you need short-term support for a scheduled Oracle project or full-time Oracle support, our team is ready to augment your staff for agreed-upon deliverables.
Ask us about our packaged Oracle solutions, such as:
Migrations and Upgrades
Automation, including Availability, Refreshes and Alerts
Business Continuity and Disaster Recovery Planning
Application and Database Security Setup and Integration
Oracle Security and Compliance Partner
SoftArt Solutions offers cost-effective security and compliance support for Oracle Cloud HCM, Oracle Cloud ERP, Oracle DBA services, Oracle EPM services and Oracle SOA services. We can handle the enter lifecycle of your customized Oracle engagement including implementation, database migration, upgrades, integration, customizations and configurations of any Oracle product.
Oracle Offers the Following Advantages:
Financial Fraud Prevention. We make sure there are no unidentified loopholes in data security that can result in financial fraud.
Preventing Unauthorized Access. Access provisioning needs to ensure that only those with the appropriate authority have access to sensitive data.
Violation Detection. We look for fraudulent practices to prevent financial losses.
Access Lifecycle Management. We help you set up reporting for access violations and monitoring.
Application Integration. Every application used, including those connected by third parties have to be integrated into your Oracle systems.
Contact SoftArt Solutions today for Oracle implementations, consulting, Oracle solutions, and security and compliance assistance.