Technology is now becoming the holy grail of businesses. Even the brick and mortar stores are turning to technological solutions to scale their businesses. The integration of advanced software and tools is where innovation meets entrepreneurship.
As a small or medium-sized business owner, you might be asking yourself, "What tech solutions can help streamline my operations?" Well, NetSuite can be your partner. NetSuite is a powerful cloud-based software solution that can manage all aspects of your business. But before we delve into the nitty-gritty, let's first answer the question,
What is NetSuite?

Picture a comprehensive business suite that integrates all your business functions – from finance, sales, and customer service to inventory and order management. That's NetSuite for you!
It's essentially a one-stop-shop for all your business operations, designed to streamline processes and improve efficiency. Predominantly designed for small to medium-sized businesses, NetSuite is a scalable solution that grows with your business, accommodating your changing needs and demands.
Benefits of NetSuite for Small and Medium-sized Businesses
NetSuite is a comprehensive cloud-based business management software that offers numerous benefits for both small and medium-sized businesses. Here are the key advantages of NetSuite for small and medium-sized businesses, specifically in the areas of accounting software and services:
Scalability
Since yours is a growing business, you need software that grows with you. Whether you're a small business looking to expand or a medium-sized business aiming for further growth, NetSuite offers a flexible platform that can accommodate your changing needs. It provides a scalable solution that can handle increasing transaction volumes, expanding product lines, and additional users without the need for significant hardware or software investments.
Integrated Suite
NetSuite combines various core business functions into a single, unified system. It integrates accounting, financial management, inventory management, order management, CRM (Customer Relationship Management), e-commerce, and more. This integration streamlines operations, eliminates data silos, and enables seamless flow of information across departments, resulting in improved efficiency, productivity, and decision-making.
Financial Management
Finances are the first thing that you need to manage when you have a small or medium sized business. With NetSuite's Implementation, you can cater to the specific needs of small and medium-sized businesses. It provides features like general ledger, accounts receivable and payable, financial reporting and analysis, fixed assets management, budgeting and forecasting, cash flow management, and multi-currency support. These features enable businesses to maintain accurate financial records, track expenses, handle invoicing and payments efficiently, and gain insights into financial performance.
Real-time Visibility
One of the major NetSuite benefits for small businesses is that it offers real-time visibility into key business metrics, allowing small and medium-sized businesses to monitor their performance and make data-driven decisions. With customizable dashboards, reports, and analytics, users can access information on sales, inventory, cash flow, customer behavior, and more, empowering them to identify trends, address issues, and seize opportunities in a timely manner.
Automation and Efficiency
NetSuite automates repetitive and time-consuming tasks, reducing manual errors and freeing up resources for more strategic activities. It streamlines processes such as financial close, order fulfillment, inventory management, and procurement, leading to improved operational efficiency. Additionally, NetSuite's workflow management capabilities enable businesses to define and enforce standardized processes, ensuring consistency and compliance across the organization.
Mobility and Accessibility
As a cloud-based solution, NetSuite offers anytime, anywhere access to business data. This mobility allows small and medium-sized businesses to stay connected and make informed decisions even when they are on the go. Users can access NetSuite through web browsers or mobile apps, enabling them to manage critical tasks, collaborate with colleagues, and respond to customer needs from any location with an internet connection.
Cost Savings
NetSuite for medium businesses is the best option if you want to eliminate the need for on-premises servers, IT infrastructure, and software maintenance costs. With a subscription-based pricing model, small and medium-sized businesses can avoid upfront capital expenditures and benefit from predictable monthly expenses. Furthermore, by automating processes and improving efficiency, NetSuite helps reduce operational costs and optimize resource utilization.
NetSuite Accounting Software: An Overview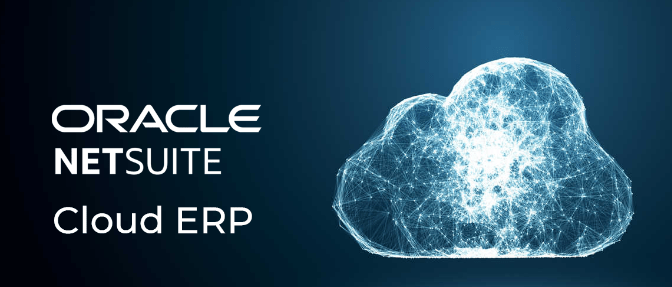 For small and medium-sized businesses, keeping track of finances can be a headache. That's where NetSuite accounting software comes in. It's a complete solution that can handle everything from accounting and financial planning to billing and revenue recognition.
At its core, the software offers robust financial management. This includes general ledger, accounts payable and receivable, and cash management. Beyond this, it provides sophisticated revenue management and billing solutions. It can also handle budgeting, planning, and financial reporting.
What sets NetSuite accounting software apart is its flexibility and convenience. You can customize it to fit your business needs, and access it from anywhere, at any time – all you need is an internet connection.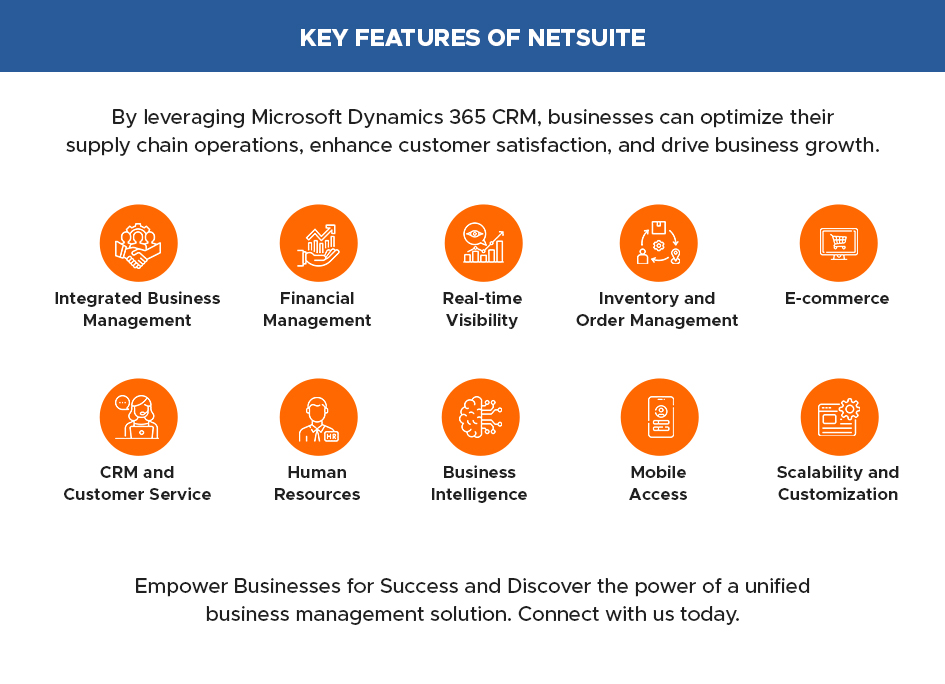 Empower Businesses for Success and Discover the power of a unified business management solution. Connect with us today.
The Advantage of NetSuite Accounting Services
But the benefits of NetSuite don't end with its software. NetSuite accounting services offer a host of advantages for small and medium businesses. One of the key benefits is its ability to streamline and automate financial processes. This can significantly reduce manual tasks, thereby saving time and reducing errors.
NetSuite accounting services can also provide real-time financial analysis. This means you have access to up-to-date financial data, helping you make informed decisions. And with its centralized data management, you can ensure data consistency and accuracy.
Perhaps one of the most significant advantages of NetSuite accounting services is its scalability. As your business grows, your financial needs change. And NetSuite accounting services can adapt to these changes, providing a flexible and scalable solution that grows with your business.
NetSuite Implementation for your Business
Implementing NetSuite into your business might seem like a daunting task. But with the right approach, it can be a smooth and seamless process. The first step is understanding your business needs and how NetSuite can meet them. This includes evaluating your current systems and processes, and identifying areas for improvement.
The next step is planning and executing the implementation. This involves configuring the software, migrating data, integrating with existing systems, and training your team. It's important to have a dedicated project team to oversee the implementation and ensure everything goes smoothly.
After the implementation, it's crucial to monitor and optimize the system. This includes evaluating its performance, troubleshooting any issues, and making necessary adjustments. The goal is to ensure that NetSuite is delivering the desired benefits and helping your business thrive.
Conclusion: Is NetSuite Right for your Business?
So, is NetSuite the right choice for your small or medium-sized business? If you're looking for a comprehensive, scalable, and efficient business management solution, then the answer is a resounding yes. With its powerful features and numerous benefits, NetSuite can help streamline your operations, improve efficiency, and drive growth.
With over 18,000 satisfied customers spanning across 200 countries and territories, NetSuite is trusted by renowned brands worldwide to streamline their financial and operational processes in the cloud.
NetSuite offers a comprehensive range of cloud-based solutions including financials, CRM, ecommerce, HCM, and professional services automation management. These powerful tools cater to organizations of all sizes, from rapidly expanding midsize companies to large global enterprises.
So what are you waiting for? Dive into the world of NetSuite with a trusted ERP provider, SoftArt. With 20 years of experience, we have helped various organizations in scaling their business with the right ERP solution.